1977 was the year that Punk became a national youth culture with kids all over the UK swapping their disco gear for bondage trousers and bin liners. With national interest came a softer more commercial sounding Punk Rock led by bands such as Generation X and The Jam. The Jam were initially hailed as Punk icons but with their sound more aligned to that of the Who they soon became the catalyst for a Mod revival. Generation X meanwhile flirted with chart success for a while but are probably best remembered for being lead singer Billy Idol's first band. Idol was to later achieve massive chart success, during the mid 1980's, on both sides of the Atlantic.
Punk had set out to change the British musical structure and end the dominance of acts which the kids viewed as dinosaurs, bands such as Pink Floyd yet when the Damned recorded their second album, Music For Pleasure they called on Floyds Nick Mason to produce it. The album lacked the instant appeal of its predecessor, Damned, Damned Damned and subsequently flopped. As a result of that and internal divisions the Damned became the first of the high profile British bands to split up. Meanwhile the Sex Pistols were becoming even more notorious releasing a song called God Save the Queen around the time of the Queen's silver jubilee and on Jubilee day, a national holiday, they were arrested while playing on a boat on the River Thames. Founder member Glenn Matlock had by this time been replaced on bass by Sid Vicious despite the fact that Vicious had no knowledge of how to play the bass but he did at least look the part. The Pistols were still seen by the majority as the Punk leaders but mainly due to McClaren's influence they seemed to be turning into a circus act.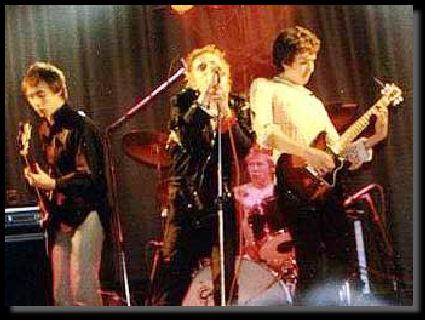 The Sex Pistols records were banned by all but the bravest Radio stations and record stores. They were only able to play anywhere outside London using an assumed name. In 1978 at the end of their first US tour lead singer Johnny Rotten left the band effectively ending the Sex Pistols. Rotten was to enjoy critical and commercial success under his real name John Lydon, with his new band Public Image Limited whilst maintaining his aloof and arrogant persona he is a much respected and unique vocalist. Sid Vicious meanwhile deteriorated into heroin addiction and while on bail after the death of his girlfriend Nancy Spungon he died of an overdose. In 1996 the original Sex Pistols line up with Matlock on Bass reformed for a one off tour and subsequent live album. They reformed again in 2002 for a US tour and in 2007 for a highly successful UK tour followed in 2008 by a European festival tour.